Diary: Travel around France with children
"How is it to travel around France with children?" I asked a friend who had lived in France.
"Paris is not really a kid-friendly city. It's hard to push a stroller around because there are many steps and squeezy small restaurants," she advised.
I was already apprehensive about going to Paris ("Is Paris always a good idea?"). However, against all odds/advice, we went ahead with Paris because we didn't have many options under the VTL (Vaccinated Travel Lane) scheme in 2021. Paris was the best for us at that time – flight timing, weather, and kids' activities. We couldn't wait, Joy was hitting two soon then. We wanted to utilise her "free" plane ticket for a long-haul flight.
Why France / Paris?
Another reason I chose Paris is the exposure it has for the children:
To hear a majority speaking a language different from those in Singapore.
To see a majority looking different from us Chinese Asians.
To wonder at the magnificent architecture.
To learn a world outside of Singapore or Asia.
To taste unfamiliar foods.
---
In France: Paris, Disneyland, Strasbourg
---
We flew into Paris and took a private transfer to Marne La Vallee where Disneyland was. With children and luggage, it's easier to take a private airport transfer after a long flight. After Disneyland, we took a train to Strasbourg for the big (real) Christmas tree and Christmas market. The temperature dipped further in Strasbourg. The town would have been nice to explore if the weather was not so cold for us. Lastly, we took another train back to Paris and stayed for about a week.
Wrong Season
We went during the wrong season. The girls and I didn't adapt well to winter. We were sick from Day 1 till the last day. Cold, cough and fever. A perfect match to Covid-19's symptoms. Thank God, we tested negative throughout. Apparently, it's common to fall sick during winter because of the cold shock to our system. Amazing how God made autumn as a buffer — so that our summer bodies can adjust to the winter cold.
It was a tiring and challenging trip considering the sickly us, the layers donned on us, the cold cranking up our discomfort, and the whiny Joy who only wanted me for everything, including pushing the stroller.
The Food
And with the trip being last minute and us having a stroller and two young children, we didn't make any reservations at the famous restaurants. So the food we tried wasn't consistently fantastic and the children at times rejected the food.
Once, we were shivering cold and wanted some hot food to warm our stomachs. We googled and went to a well-reviewed restaurant. Alas out came cold food for the popular items on the menu. The children only ate a few mouths, preferring the hot apple juice. For times like these, we had to buy bread in one of France's numerous bakeries to fill their little tummies. I lost count of how many croissants we ate. The desserts in Paris were good though, but pricey. I didn't like macarons as I find them too sweet, but those in Paris changed my mind.
Not Children Friendly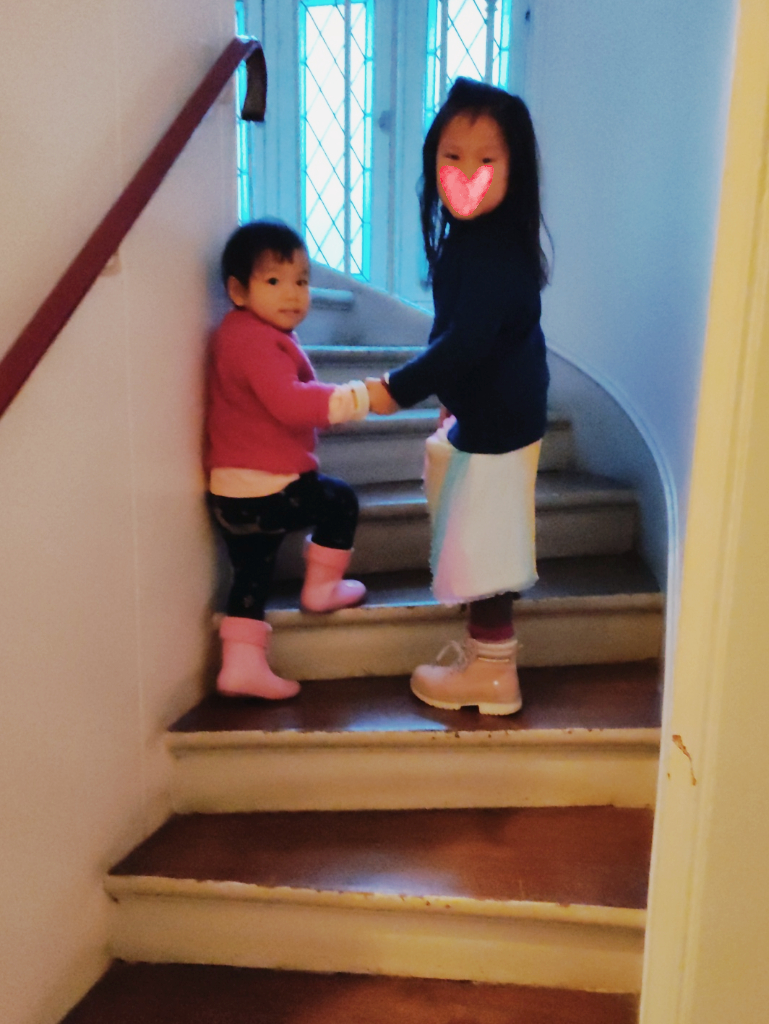 My friend was right. We had to carry the stroller up and down the many steps in the subways of Paris. Our Airbnb also had a short flight of stairs before we could reach the lift. With a stroller, we also had to forgo restaurants with a tiny space.
Well, we saw a couple with a baby staying in the same block as us. Sometimes, I saw the husband carrying the stroller up to the third floor. The couple survived living in Paris and so did many other families in Paris. So although the city might not be super kids-friendly, it is still doable with children. I suppose parents do get fitter with all the carrying of stroller up the stairs. I also reckon parents ditch strollers as early as possible and thus children get fitter from walking and climbing the stairs.
For those with young children, it's hard to find a diaper changing room on the streets, except for big establishments like museums. So plan ahead to know where you can go in times of need. We usually changed diapers in toilet cubicles – my toddler would stand on the toilet seat cover without shoes. Nursing rooms are quite scarce too. Perhaps the mother got to pump or latch on the go for convenience's sake.
The Good
Yet, I must say, Paris was a good idea for the children. Grace kept asking me to bring her back to Paris when the weather is warmer, say Spring or Summer. Even Joy who was less than two then seemed to have fond memories up until now (2023). Occasionally, they would talk about going back to Paris.
I am not sure why we were enthralled by France. Was it the people? The beauty of the language? The museum? The myriad of experiences? The streets? The architecture? For one, the Parisians had been nice to the girls and I believe Disneyland played a big part. Even Hubby and I (both first-timers) were enthralled by the magical feeling of Disneyland when we first stepped in.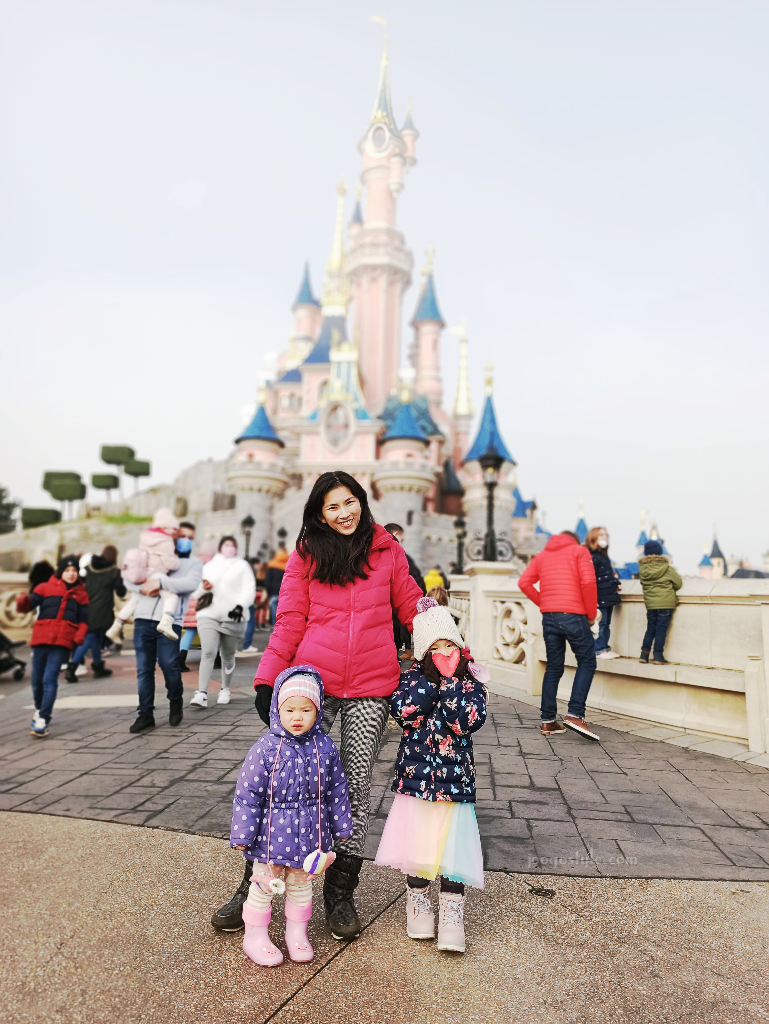 Earlier on, I said we went during the wrong season, but on second thought it was a beautiful time to go and experience Christmas in France. The big real Christmas tree and Christmas market in Strasbourg, and the abundance of decorations ramped up the festive mood.
As for Paris, either you love it or hate it (disappointed by it). Someone even had a blog post about that. So I guess, you just got to bring your children to experience the city and judge for themselves.
---
Back in Singapore
---
"Mummy, see!" Grace pointed to the video advertisement playing at Uniqlo. "That's the Eiffel Tower. We went there, right?"
Before I could answer, she went, "That's Mona Lisa! And we took photos with this one!" The video was showing the Winged Victory of Samothrace in the Louvre.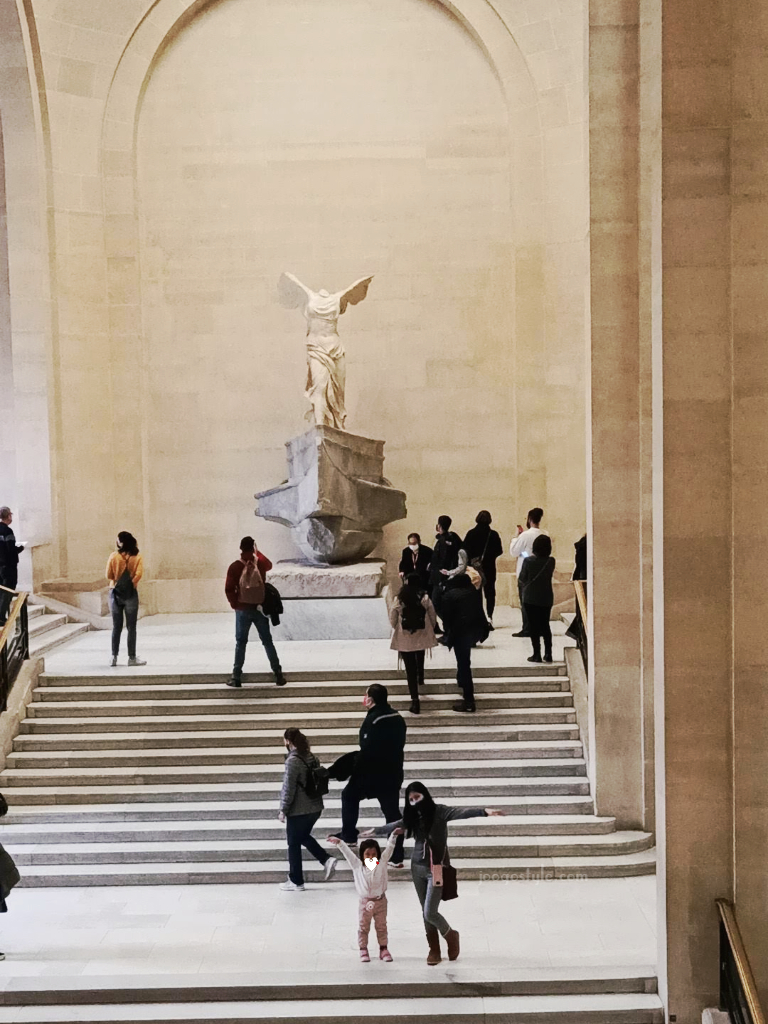 ---
On another occasion, we were reading a picture book and saw a duck in a lake. "We saw ducks in Paris," Grace pointed out.
"No, it's in the Netherlands," I replied, recalling how the two-year-old her was fascinated by real ducks.
"No, we saw them at the Eiffel Tower too."
"Oh yes! The pond near the exit."
---
"Mouse, mouse!" Joy shouted as she saw a Mickey mouse picture.
Why was Joy so excited about Mickey Mouse? We didn't introduce the character to her.
Then it suddenly dawned on me. Perhaps it's the Mickey Mouse Christmas musical at Disneyland. She was captivated by the show from the start to finish. Brainwashing without me realising. :P
---
Travel is still good for Childen
---
Even if Paris is not a good idea for your family, travelling is a good idea for children. A change in scenery would be refreshing and a good learning experience for the children: to see the world, hear another language, and talk to people who don't look like us.
Yes, it's tiring and a lot of work to travel with children. However, even in semi-Covid times, I took a calculated risk and think that the long-term benefits outweigh the short-term cost. Some people believe kids don't remember when they are so young… but here's why I travel with my young children. Though we can choose to agree to disagree. ;)
Joy points to a plane in the sky. "Who wants to sit aeroplane?" I asked. She pointed back to herself.
Before you go, check out my other posts on Paris/France. Let me know if there is other yay or nay reason for Paris/France. Or share your kid's experience with the country. Leave your comments below. Love to hear from you. :)
Looking for more tips on travel, home, and baby? Subscribe to my mailing list and be sure to follow me on Instagram, Facebook, and Youtube! If you like what you read here, keep it going with a small support too. :)
---
SAVE IT, PIN IT.
---
Disclaimer: JoogoStyle and Christina accept no liability (whether in tort or contract or otherwise) for any loss or damage arising from any use, misuse, inaccuracy or omission of the information or other contents published on this website.
Disclosure: Some of the links in this post are affiliate links. An affiliate link means I'll get a small commission if you make a purchase. There's NO extra cost to you. I appreciate your support to maintain this website so that I can share more tips with you. Thank you!
---
---